Date/Time
Date(s) - 08/04/2017
7:30 pm - 11:30 pm
{has location}
Location
Headingley Golf Club
{/has_location}
Category(ies)
.
This year we celebrate the 151st Anniversary of the Leeds Association of Engineers with dinner at 7.00 pm for 7.30 pm to which members and their guests are invited.  The date and venue are confirmed and all is set to go !
Once again we will be holding the dinner at Headingley Golf Club, which has proved to be a big hit with members and their guests for the last couple of years.  The emphasis this year will be a little less formal with fewer speeches to allow more time to socialise with friends and acquaintances.   So, please don't miss it !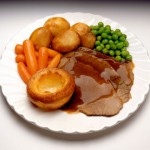 Click here for the Menu for the 151st Annual Dinner:-   Dinner Menu 2017
Our Dinner Secretary Andrew Kibler awaits your booking requests which should include choices for each guest of Starter, Main Course and Dessert.
This year, included in the ticket price of £25.00, will be a complimentary drink of your choice.  Apply now !  Here is a link to a 'PDF' application form:- Dinner Application Form 2017 PDF
Here are the contact details of the Dinner Secretary:-
Andrew Kibler.  43 Brandy Carr Road, Kirkhamgate, Wakefield WF2 0RR
Tel:  07598 185778       E-mail:   awkibler56@gmail.com
Please make cheques payable to "Andrew Kibler"
Book Now !!!!!
Here is a link to last year's dinner report with photos…  2016 Dinner
.