Date/Time
Date(s) - 13/03/2016
2:00 pm - 4:30 pm
{has location}
Location
Cartwright Hall Art Gallery - Lister Park - Bradford
{/has_location}
Category(ies)
Due to the cancellation of the Fox's Biscuits visit which was to have been our Ladies' Event we have arranged this talk and tour as an alternative. Please note that it is a weekend visit and we hope members and their ladies (singles are welcome too !) will be able to come along on this Sunday afternoon in March…….
This is a talk and tour by Nancy Honey at Cartwright Hall Art Gallery in Bradford.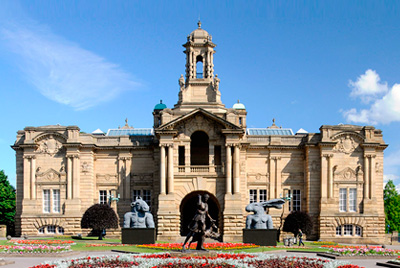 "100 Leading Ladies: A portrait of influential senior women in Britain"
100 Leading Ladies is a photographic project featuring portraits of influential senior women in Britain.  Over the course of two years, award-winning international photographer Nancy Honey endeavoured to photograph 100 of Britain's most respected women over the age of 55; from academics to entrepeneurs, fashion designers to composers.
Nancy Honey has been photographing for more than 30 years and has studied Fine Art, Graphic Design and Photography in both the US and UK.
This timely work helped transform the perception of what is possible for women to achieve in their lives. Nancy Honey invited each Leading Lady to choose a place where she goes for inspiration for her portrait setting. This gives the viewer further insight into the lives, personalities and character of these admirable women. A book signing & refreshments (nibbles) will be provided so booking is necessary by Sunday 6th March by phoning 01924 440097 or emailing  theigloo@talk21.com  (Those who replied to the straw poll don't need to book but please advise if unable to attend.)
It is scheduled for Sunday 13th March 2016 at 2.00 for 2.30 pm.