Map Unavailable
Date/Time
Date(s) - 31/01/2019
7:15 pm - 9:00 pm
{has location}
Category(ies)
.
Please ignore 'Map Unavailable' above right… Google Maps want to start charging for access to use this embedded feature of the website ! A page with directions to the visit venue is available using this link:-  IFG Location
.
Tonight we will have a tour of the works of 'IFG Drake Limited' of Drighlington.
.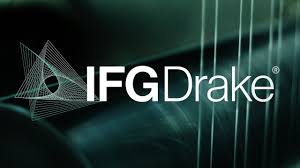 About IFG Drake 
IFG Drake, part of the International Fibres Group, has a heritage of over 100 years. We're proud of our market-leading polypropylene fibres and yarns, which are distributed globally from our two manufacturing sites in West Yorkshire, England.
As the sole producer of polypropylene fibres in the UK marketplace, we are committed to excellent worldwide customer service. We also have a strong focus on research and product development and have pioneered new and innovative fibre solutions for a wide variety of customer partners.
We produce both staple and short cut fibres, and continuous filament yarns, with an annual capacity of over 37,000 tonnes to satisfy a dynamic customer base. Working closely with all our customers, we ensure that the products and services we offer are precisely matched to their requirements. We are also ISO 9001 registered and employ a specialist in-house technical support team.
We manufacture a vast array of colours and titres to exacting quality standards, operating 24 hours a day, seven days a week to ensure we excel at meeting our customer's requirements. Our range of production equipment, together with our customer focus, enables us to provide bespoke flexible supply solutions, from initial concept through to delivery.
.
.
As is the custom we will retire to a local hostelry afterwards for refreshments and further socialising….
For further information you can visit IFG Drake's website with this link:  IFG Drake
.