Map Unavailable
Date/Time
Date(s) - 26/01/2017
7:15 pm - 9:00 pm
{has location}
Category(ies)
.
Tonight we welcome a representative from The West Yorkshire Lieutenancy to tell us about the institution.
The office of Lieutenant was instituted during the reign of Henry VIII to maintain stability in the shires, for the raising of a militia and being the representative of the Monarch.
The Lieutenancy is not content merely to fulfil a ceremonial role, but actively seeks to encourage philanthropic and other initiatives in the county which can benefit from this institution.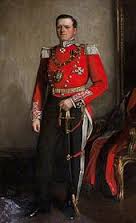 The Lieutenancy arranges for visits to businesses in the community that merit encouragement and support for their efforts, the presentation of awards won by companies or voluntary groups and the provision of support to Community Initiatives.
Come along this evening and discover more about this fascinating historic institution……
.