As I write this report at the beginning of the decade I am also conscious that I have only been in office for a matter of months. When looking at the history of the Engineering Association it makes you aware of the past and I feel both humbled and honoured to follow in the footsteps of past presidents.
It has been a number of years since the journal has been updated and, since the last edition, I am able to update some of the changes that have taken place.
We were delighted that our links with Leeds Parish Church maintained when the Rector, Canon Tony Bundock agreed to be our Honorary Chaplain.
With a decline in attendance at the annual Engineers Church service we have arranged to make it more of an occasion where members can get together socially after the service over Sunday Lunch. This has proved to be very popular and we hope to continue this event.
In 2006 the Leeds Association of Engineers had a stand at "The Model Making Exhibition" in Harrogate as a means of promoting the Association. Promotional leaflets have been produced, which can be distributed as necessary.
2007 saw changes to the Association's rule book. These changes have mainly brought the wording of rules into the 21st century.
One of the changes was the addition of "corporate membership". This type of membership has created links to engineering companies within the Leeds area. This has also enabled the Association to have a wider base for selecting from for the Young Engineer of the Year Award.
The Leeds Association of Engineers has maintained strong links with Leeds University and we are delighted to be able to support financially the Leeds University Formula Student Race Team.
Over the past years, we have endeavoured to maintain a program of interesting lectures and site visits. The Association has continued to support our brother organisations within the Yorkshire region and we are conscious of the need to recruit new members for The Leeds Association of Engineers to continue into the next century.
Finally, although I have still to complete my first year as President, I take this opportunity to thank all the council members who have worked hard during this period.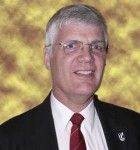 John McClarty
---
Table of contents
Introduction
President's Report 2010
Officers of the Leeds Association of Engineers
Presidents and Vice Presidents of the Association 1865 to 2010
Secretaries of the Association
In office 2004 to 2010
Syllabi
Obituaries
Meeting Sponsorship
Young Engineer Award or Project Scheme
Anniversary Dinners 2005 to 2010
Extract from the "Rules of the Leeds Association of Engineers"
Formula Student
Other Associations
Pictures