Events coming up soon….          
On Thursday 30th March we have our Ladies Event… A visit to Guru Gobind Singh Gurdwara (Sikh Temple) in Bradford.  This special event has been arranged by Jaswinder Shergill and will be an interesting experience, not to be missed. See the webpage for details:- Sikh Temple Visit
On Saturday 8th April we hold the 151st Anniversary Dinner at Headingley Golf Club. This year will be less formal with fewer speeches and more opportunity to chat and socialise with your friends and acquaintances. Apply now to reserve your places. See the webpage for further details:- Anniversary Dinner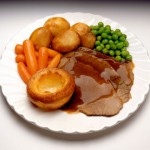 .
.