You will recall that in October 2013 we had a lecture by Nigel MacKnight of the Quicksilver Project for the World Water Speed Record Challenge.  Nigel is the principal of the project as well as being the pilot of the craft.  Vice-President Barrie Yates and Alex Rogers went along to one of the Corporate Days to see the latest developments in this exciting challenge. Here is Nigel's email to Barrie……
"Hello Barrie,
It was good to see you and Alex Rogers at Saturday's Corporate Club event. Many thanks for making the effort. I will be back in touch presently about my upcoming "update" talk for the Leeds Association of Engineers. Here is a link to a video clip of a fast-taxi demonstration with three Buccaneers, filmed a couple of months ago at Bruntingthorpe Proving Ground near Lutterworth …
 https://www.youtube.com/watch?v=Yl6UQGyOG6M
The dark grey aircraft – the one with the number 020 on the front – has our engine in it (on the starboard side).  Top speed was 100 knots, with full engine power applied. We can't go any faster without taking off!  Everything went very smoothly. We have proved we have a good engine for the boat.
Best wishes,
Nigel"
The Leeds Association of Engineers has made a donation to sponsor the project and this has resulted in us being a Corporate Member.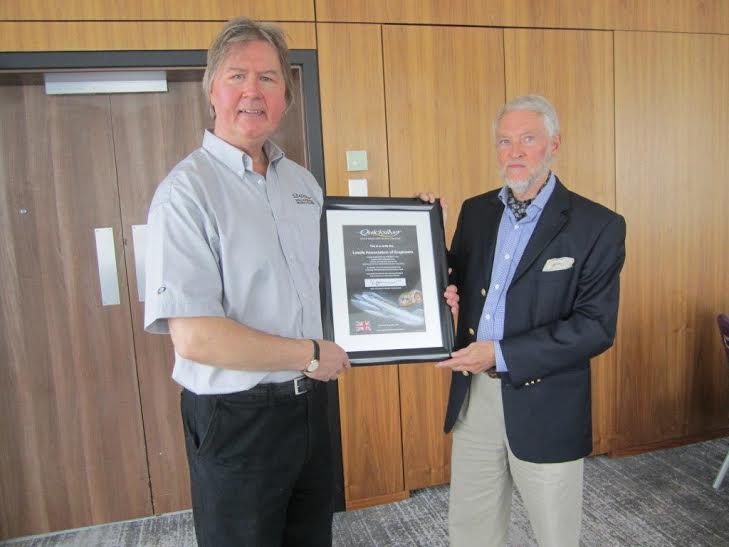 Nigel presented Barrie with a Certificate of Corporate Sponsorship in recognition of our support.
In February 2015 Nigel will be coming along again to talk to us and update us with the latest news.  In the meantime you can keep an eye on the project by viewing the website:-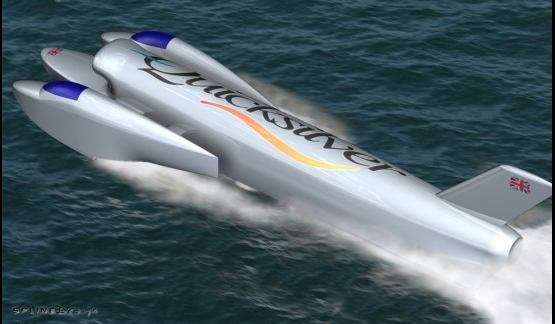 Quicksilver World Water Speed Record Challenge…….
.