Date/Time
Date(s) - 23/02/2017
7:15 pm - 9:00 pm
{has location}
Location
Stanningley Fire Station
{/has_location}
Category(ies)
.
This evening we are to visit Stanningley Fire Station where we will be welcomed by 'Green Watch'.  You will learn of the workings of this active station and get an insight into the day to day life of the Fire Service.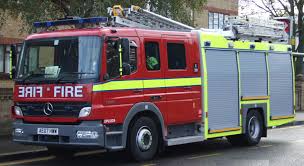 Members are requested to arrive no earlier than 7.15 pm and parking is available in the car park at the rear of the station. The event will get underway at around 7.30 pm.
We have to consider that the crew may be called out at any time so be prepared for this….
You can learn more about the service by looking on their website using this link:-  West Yorksfire
.