The Leeds Association of Engineers is proud to be one of the corporate sponsors of the Quicksilver World Water Speed Record Craft.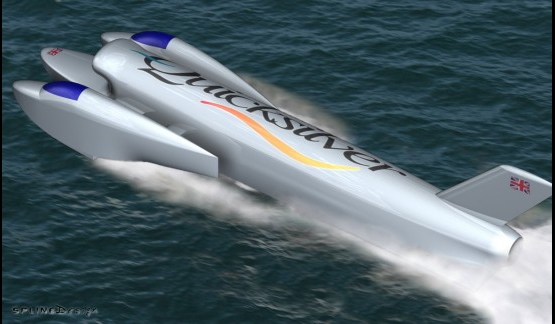 Our associate Nigel Macknight, who is the principal of the project, has sent us an update on this exciting record attempt.
The record is at present held by an Australian  team, so hopefully it will  return to its rightful home soon. Here are some data for you:-
Record holders
Speed
Craft
Captain(s)
260.35 mph (418.99 km/h)
Bluebird K7
Donald Campbell
276.33 mph (444.71 km/h)
Bluebird K7
Donald Campbell
285.22 mph (459.02 km/h)
Hustler
Lee Taylor
317.596 mph (511.121 km/h)
Spirit of Australia

at Blowering Dam

in Australia

Ken Warby

8th October 1978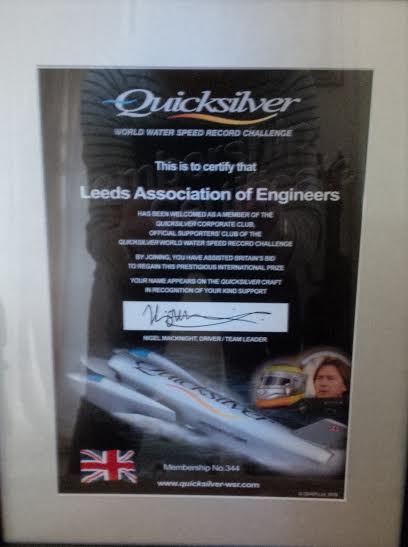 Nigel Macknight presented the association with a certificate to mark our corporate sponsorship of the record attempt project.
Further facts about the record attempt can be found using the following link to Wikipedia:-  Water Speed Record