The Rodley Car
How many people know that Leeds was once a car manufacturing city ? The scale of manufacturing was on a par with the scale of the vehicles being produced. The Rodley was advertised at the time as 'The Cheapest 4-wheel car in Britain'.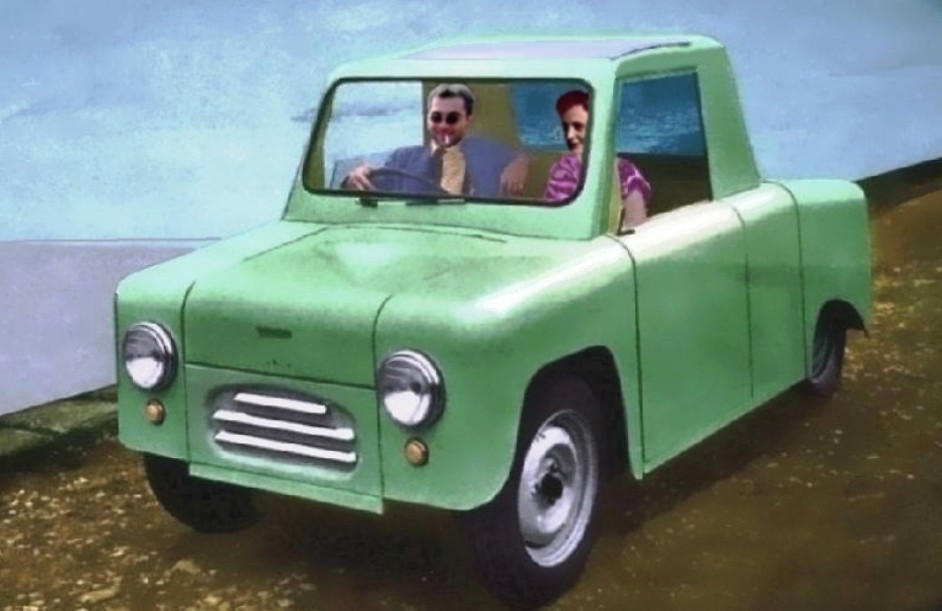 The Rodley was a British microcar designed by Henry Brown and built by the Rodley Automobile Company in Rodley, West Yorkshire, between 1954 and 1956. Henry Brown also designed the Hunslet Scootacar built between 1957 and 1964 (more about that in a future article).
Henry managed to get together £20,000 and he had the backing of the Co-operative Society. When he set up the company he had the intention of building a highly economical car which would require no complex press tooling.
Although the production target was 50 cars a week, only 65 were ever built. It rapidly acquired a very poor reputation, especially for overheating to the extent of catching fire ! The car was advertised as a four-seater and although fitted with four seats, the rear ones, as might be expected in a microcar, were rather small and cramped. The fabric roof panel could be rolled forwards for fresh air motoring.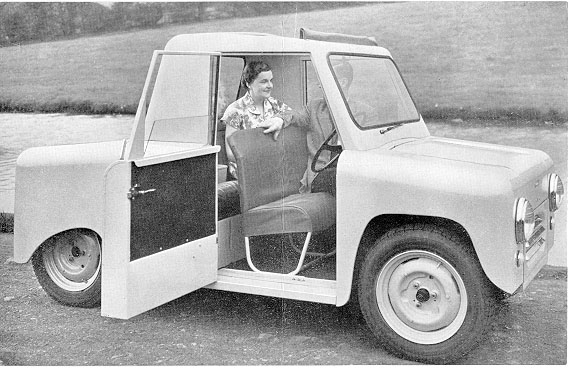 The body was of steel construction, rather than the more usual glass fibre, and was mounted on a steel chassis. The engine was a rear-mounted, direct driven, impeller air-cooled 750 c.c. twin-cylinder unit made by 'JAP' driving the rear wheels through a three-speed gearbox and chain to the axle which had a friction differential. The suspension was by independent coil springs at the front and an under slung semi elliptic set up at the rear. Steering was by a chain system and brakes were cable operated.

The Rodley was eight inches shorter than the Mini which appeared on the motoring scene in 1959. The fuel tank held 3.75 imperial gallons and the car had an eco-friendly 55 m.p.g. fuel consumption. Maximum speed was 55 m.p.h. although nobody lived to verify the figure ! It is not known if any of the Rodley cars survived, although there is reputed to be one in a private collection….
.
Acknowledgements: John Procter, Wiki & 'Autocar'.